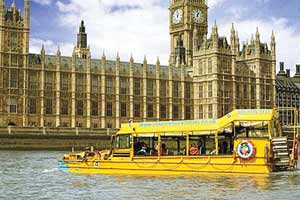 We stayed at New York for about a week and during this short stay we met at the Tamil association almost all the Tamils living in New York. Then, we proceeded to Connecticut, a beautiful place where also we met many Tamils at the Tamil association. Thence, we went to Boston to meet our relatives. Though we had no official program there, many parents, who got information about our visit to their place met us. Also, some Tamils who were fond of Tamil language met us. When we met a relative of ours, who was the head of the department at Harvard University, a genuine feeling of pride surfaced in the mind of all of us. We felt proud for Kalyanamalai also which was responsible for our U. S. visit. And, we got the opportunity of visiting the Sri Lakshmi temple at Ashland, a neighboring town during the time of 'Navarathri'.
The visit made us feel like being in India. And, with the benign grace of God, we were able to be there at the time of 'Suprabhata sevai' done to Venkatesa Perumal at the temple. The Lord was beautifully adorned and when the 'deeparadhana' was done, the feel was beyond description, it was an exhilarating sight. The Goddess was also exquisitely decorated. The statues of Lord Vinayaka, Natraja, Sivakamasundari and Lord Muruga with His two consorts Valli and Devyani were all installed in a blessing posture. The idol of Hanuman, installed along with these Gods emanated benevolence and grace blessing the devotees.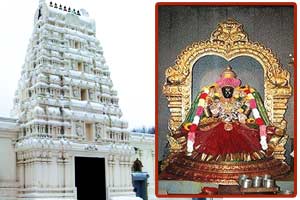 Our U. S. visit made us realize the greatness of those Indians living in U. S. who were making genuine efforts at preserving and propagating our spirituality, devout activities and ancient culture. Their efforts and enthusiasm really deserves to be hailed. Sri Krishna Pattar and Sri Balaji Pattar both explained to us the glory and the history of the temple. They were very happy and proud that Kalyanamalai had reached even the U. S. thanks to its yeoman service. Ragini Krishnamoorthy of the administrative department invited us for the 'Kolu' at her house and we were stunned at seeing her 'Kolu' that had been arranged in a very grand manner with so much of artistic taste. We felt that the Tamils in the U. S. were celebrating the 'Kolu' with even greater care than their counterparts in Tamil Nadu.
From Boston, we went to Houston. We had a 'darshan' of Goddess Meenakshi at Pearland …
KM Matrimony Best Services –