Thiraichuvai
By Majordasan
Potpourri of tidbits about Tamil cinema - S.D. Subbulakshmi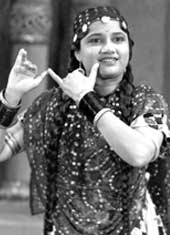 Though my mother has received offers to act in a number of films, she chose to act only in those films where she liked the story and offered her enough scope for acting. Some of the films in which she has acted include Baktha Kuchela, Thyaga Bhoomi, Naveena Sarangathara, Vikadayogi. Mister Ammanji, Ananthasayanam, Manasamrakshanam, Andhaman Kaithi, Kulebakaveli, Kalyana Parisu, Engirintho Vanthal and others.
Thiaga Bhoomi is a film with a revolutionary theme and directed by my father K Subramaniam. He also has written the screen play for it. The film had a number of controversial scenes such as Papanasim Sivam allowing the slum people to sleep in the temple. My mother, who acted as a conservative daughter of a Brahmin Purohith during the first half of the film, has acted as a modern girl with a pop haircut in the second half. At the end of the film, she will raise slogans in favor of Indian freedom and sing a song Vandhematharam. The film, which created awareness about Indian freedom also, has brought up an awakening. The British government banned it.
He further recalled how his mother used to become emotional while describing how on hearing the news on ban the free screening of the film Thiaga Bhoomi took place in a number of theatres for the benefit of all the people.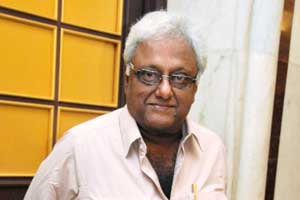 KM Matrimony Best Services –