Thiraichuvai
By Majordasan
MGRs Body Guard Ramakrishnan his Dupe too..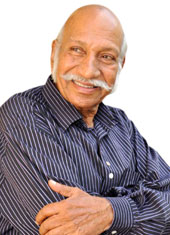 Though I was acting in small roles and in fight scenes in a number of films, MGR asked me and other stunt artists to join in his Nataka Mandram. All the stunt artists were orphended when our training master Balaraman died in 1958. We all felt as if we were left in a deep forest with no way out.
But, MGR did a most unexpected act to save all of us. He asked us to join the stunt unit of his film Nadodi Mannan and we all continued till his last film Madurai Meeta Sundarapandian. For the first time we saw our name in the title display as stunt artists. It was a rare honor extended to us. I got the rare honor of acting as his dupe artist in all the films such as Nadodi Mannan, Asai Mugam, Neerum Neruppum, Mattukara Velan, Ninaithathai Mudippavan, Kudieruntha Kovil, Sirithu Vazhavendum, Pattikattu ponnaiah, Nalai Namathey, and Oorukku Uzhaippavan in which MGR acted in A dual role. He has recommended my name for all the films.
It was a rare experience. When he was delivering the dialogue facing the camera I will show my back to the camera with similar makeup. When he changes his role, I will immediately change my dress, wig and makeup and stand facing away from the camera to act in his earlier role. MGR always managed such trick shots with his intelligent dialogue delivery and right camera angle to sustain the interest of the viewer.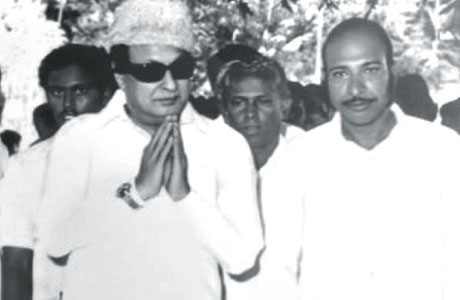 The stunt actions in films such as Neerum Neruppum, Ninaithathai Mudippavan and Sirithu Vazhavendum, in which MGR acted in dual roles, the stunt actions were filmed continuously day and night. I still remember his quick changing of dress and make up and his action without showing tiredness. The encouragement he gave me enabled me to act matching to his talent. MGRs encouragement was the sole reason for my better performance in those films.