Potpourri of titbits about Tamil cinema - S.V. Sahasranamam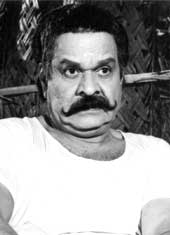 Thiru S.V.Sahasranamam, was well known for his unique and versatile acting, in Tamil cinema. He was born on 29th November, 1913, at Singanallur, a place close to Coimbatore and this is his birth centenary year. In the absence of the cinema fraternity, taking any steps, to celebrate his birth century in a fitting manner, Kalaimamani P.Durai, who has acted in Sahasranamam's drama troupe, along with Thiru Kumar, son of S.V.Sahasranamam, has celebrated his centenary, in a humble but a fitting manner at Mylapore, on 29th November 2012.
(I am always interested to write about the achievements of cinema actors of yester-years, who have created history in Tamil cinema. I am writing this, for the benefit and better understanding of the current generation. I am in constant look out for such opportunities.)
S.V.S.Kumar, son of the doyen actor SVS said.'my father had breathed only drama, from his tender age of 13, till his last day, at the age of 75 years. He was always interested in the survival of drama for generations and never used it, for his personal benefits. When, MGR, was at the helm, as Chief Minister of Tamilnadu, he met him a number of times, to impress upon him, to have a permanent place for staging Tamil dramas as in the UK, where the Shakespear dramas are staged regularly.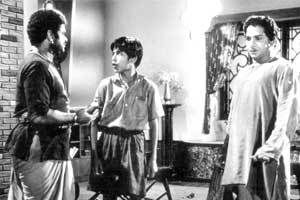 He was attracted to, the progressive outlook and down to earth friendliness of Kalaivanar N.S.Krishnan and worked with him in a number of dramas. When NSK and Thiyagaraja Bhagavather, were implicated in the murder of LakshmiKanthan, the editor of Indhu Nesan Magazine and put behind the bars. my father took the management of the NSK Nadaka Sabha and helped in the survival of the drama actors, employed in the sabha. Latter, after some years, he himself started his own drama company, known as Seva Stage, employed a number of stage artists, produced a number of dramas and achieved record gate collections. On his own initiative and expense, he has started a drama school, used the services of experts to teach, acting, story and script writing, direction and production nuances, for the students.