Potpourri of titbits about Tamil cinema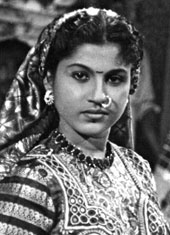 Recently I took the opportunity to meet Thirumathi B.S.Saroja who has acted in Tamil Films such as Vikatayogi, Natya Rani, Thana Amaravathi, Pandiththevan, Jenova, Oru Iravu, Koondukkili, Puthumaipithan, Vannakkili, Kumudham,Vazhappiranthavan, Arunagirinathar and a number of Malayalam, Telugu, Kanada and Hindi films as heroine. The meeting took place at her house in T.Nagar, Chennai.
Tmt.B.S.Saroja said, though my grandfathers were native of Trivandrum, I am a citizen of Chennai since my fatherBalasubramaniyam and my mother Rajalakshmi have settled in this beautiful city long back. My grandfather was an exponent in playing violin and my mother was a good vocalist and a harmonium player. They inspired me and my mother encouraged me to learn music and acting.
The continued efforts of my parents enabled me to enter cinema field as a chorus singer for a Telugu film titled Bala Nagammaproduced by Gemini Productions. I signed the contract as a singer in their chorus group for a monthly salary of Rs,45/-. I used to watch the popular cinema artists like Yoga Mangalam, M.V.Rajamma and Vasantha acting at the studio and used to feel happy when I stand close to them or touch them. Latter after becoming a well known cinema artist I told them about it to their utter surprise.
Director K Subramaniyam who has seen me in various studios like other producers and directors, for the first time signed me as heroin for the film Vikata Yogi. Kumaresan has acted as hero in the film. Subsequently I had acted in a number films directed by K.Subramaniyam.
I am little adventurous and will never sit in a place patiently during the film shooting. Whenever the director or dance master asks me to climb up a tree or a bullock cart, unhesitatingly I will do that and will climb down without any one's help like a young calf that knows no fear. I have fallen in love with T.R.Ramanna a sound engineer who was working for Director K. Subramaniyam. We underwent a simple marriage at the Ranganathar Temple in Mahabalipuram in 1949 with both the families' concurrence.