Thiraichuvai
By Majordasan
Potpourri of tidbits about Tamil cinema
- Kalaivanar N. S. Krishnan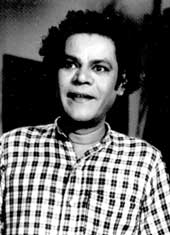 Even when ailing, NSK's talk was enlivened with humor …
''Kalaivanar' N. S. Krishnan, popularly known as NSK projected himself more of a social reformer than a comedian in all his films. He used comedy as a medium to propagate social reforms mixing comedy with messages for social uplifting.
He was born to the couple Kadalaiyandi – Isakkiyammal as their third born on 29-11-1908 at Ozhuginaseri near Nagercoil of Kanyakumari district. He had two elder sisters, three younger sisters and one younger brother. His father Kadalaiyandi encouraged his son Krishnan in his passion for theater and put him at Original Boys Company in the year 1924. Subsequently, NSK joined TKS brothers' troupe Sri Balashanmuganandha Sabha in 1925 and did his debut role Dhuyumathsena in their stage play Savithri. In the years that followed, he worked in various other troupes also doing a variety of roles.
His entry into the celluloid world was through the film 'Sathi Leelavathy', produced by 'Ananda Vikatan' S. S. Vasan. NSK was introduced as a comedian. Though his debut film was 'Sathi Leelavathy', his second movie 'Menaka' released before 'Sathi Leelavathy' could hit the screen. 'Menaka' was adjudged the best movie of the year in 1935.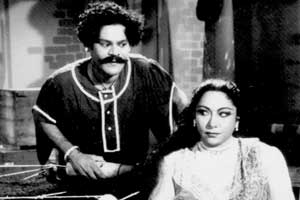 During the shooting schedules of the film 'Vasantha Sena', directed by Raja Sando, NSK met T. A. Madhuram and both fell in love. Their marriage was held in a simple manner with Raja Sando presiding over the function. The couple got the honor of being the first real-life couple acting as couple of reel life too. Between the years 1936 and 1957, the couple acted as a pair in 122 films which can be considered a big achievement. Ambikapathy was NSK's last movie. He did the role of 'Vambar', which was meant as a comical challenge to the serious role of poet Kambar. But, it was a big tragedy that NSK died even before the movie could be completed. The movie included a scene wherein the hero Ambikapathy would extol the virtues of 'Vambar' standing before his statue, offering his last respects.
KM Matrimony Best Services –