Potpourri of titbits about cinema - Sowcar Janaki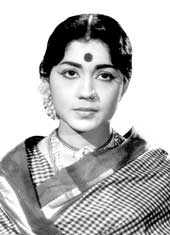 I had my own doubts about the nature of the great artiste Sowcar Janaki during my early days with her. I believed her to be very haughty, reserved and not inclined much towards presspersons. But when I enquired about her nature with Gemini Ganesan, he spoke very highly of her. He told me that Janaki was very intelligent, outspoken and genuine and was a child at heart. And, Gemini proved hundred per cent right. In course of time, I realized that she was very simple and outspoken.
I took Sowcar to Erode to participate in the prize-distribution function held at the Seshasayee Papermills Colony in the year 1984. The members of the women's association of the mills wanted to meet and interact with her. When I told Sowcar about their wish, she asked me to see that they didn't waste time discussing cinema too much! I informed the women about Janaki's words and gave each a question to be asked. The interaction was very interesting.
Excerpts:
Q: How did you get the prefix 'Sowcar'?
A: Sowcar, a Telugu film was my first film. MGR's wife V. N. Janaki was a popular heroine at that time. As I was another Janaki, there was some confusion. The film-goers started referring to me as 'Sowcar' Janaki and it became a permanent prefix.
Q: What makes you feel proud even today?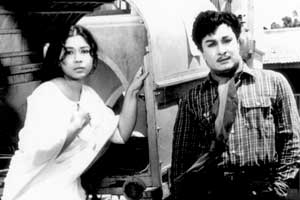 A: : I started my life without any goal. As any other girl, I also wished to get married, beget children and be a good housewife and mother and to have a good life. But, when my expectations were belied, I struggled like anything to rear them. But in spite of my adversaries I was able to give them good education and good life. As an artiste, I've earned a good name and a place in the hearts of all. I am proud that I've a very contented life. My younger sister Krishnakumari had also acted in films including 'Thirumbippaar', 'Subhadhinam' etc. in Tamil and in many films in Kannada and Telugu. She is very much attached to me. She has left films. I am proud of her too.
Q: What are your hobbies?
A: I forget all my worries on entering my kitchen. Cooking is my favorite hobby. Gardening is another favorite. I've won prizes even for gardening.
Q: What is it that you want to forget?
A: I want to forget my past problems, the death of my siblings and father.