Thiraichuvai
By Majordasan
Potpourri of titbits about Tamil cinema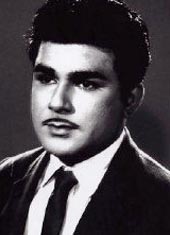 Jai Shankar used to auction many things at public functions and would donate the proceeds to orphanages, blind people, and the poor. He would celebrate his birthdays at orphanages along with his film friends. He would donate books, dresses etc. to the orphans. Today, some young artistes are following Jai's practices.
Jai would talk to his media friends whenever he was free. Sometimes, he would invite them to his house. Once, I went to his house along with M. P. Mani, a senior journalist. Jai asked for our advice on whether to accept the offer of the villain role in AVM's 'Murattukaalai'. Jai was a bit hesitant because throughout his career, he had done only hero roles. And, he had sought the advice of his close friends also on this point. We encouraged him to accept the offer telling that he would become busy again by accepting this different role. Since then, Jai did different roles in around 125 films.
Jai swooned at the airport in Kuwait when he went there to participate in a function got up by the Kuwait Tamil Sangam. He underwent treatment for one month there and returned to India. Then, he was admitted to the Apollo Hospitals. I went to the hospital along with Lena Tamilvaanan. But we were not allowed. But, I opened the door of his room and had a look at him. I was saddened at seeing a jovial Jai lying on the bed with eyes closed and tired. I prayed to God for his speedy recovery. I received the news about Jai's death on the night of 3rd June, 2000.
Jai's children are also very friendly like their father. Vijay Shankar has founded a trust in Jai's name and is rendering free service to the poor. We all should remember Jai, a humanitarian and an unforgettable personality.