Thiraichuvai
By Majordasan
Potpourri of titbits about Tamil cinema - Muthuraman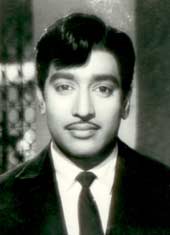 After completing his schedule in Mysore for the film Pokkiri Raja, Muthuraman came to Ooty in October 1981 to attend the shooting for Aayiram muthangal. In Ooty, he was doing exercise as part of his routine. When he was walking and jogging, he swooned due to heart attack. The film unit of Moondraam pirai, which was working nearby saw Muthuraman on the road and called for a doctor. But the doctor declared Muthuraman dead. Muthuraman died on 16-10-1981. His death was an irreparable loss to the film industry. He was only 49 years when he died. When his body arrived in Chennai, crowds of his fans and people shed tears. Muthuraman, who had acted in more than 250 films, will ever remain a hero in the hearts of the cine-goers.
A forerunner for Rajini …!
Sahasranamam staged the drama titled 'Naalu veli nilam' in the 50s. He wanted to make it a movie due to its run-away success. The movie was released in the year 1959. But unfortunately, the film version became a flop. The distributors regretted that they could recover only 50% of their cost. Sahasranamam, who felt that nobody should lose because of him, pledged his house and compensated for their loss. And, he settled the balance amount to Pandari Bai and Mynavathi also who had acted in the film.
When Rajini's Baba didn't do well at the box office, the distributors were compensated. Sahasranamam had set an example for this!