A thought process on alliance seeking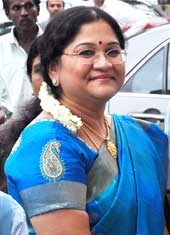 Dear All Greetings!
I have explained in detail about the significance of Varan Thedum Peruvizha in the last issue. Searching and getting a suitable alliance, has become a challenge, both for the parents as well as for the alliance seeking bride or groom. I gave the details about how Kalyanamalai approaches this sensitive issue passionately with focus to get the best results for the alliance seekers.
Under such circumstances, I find increased level of interest, among the parents and other alliance seekers, to participate in the Varan Thedum Peruvizha program. Most of them are anxious to make their own visualized magical image a reality. But, through Kalyanamalai I wanted to convey a simple request to such marriage seekers.
Just try to give importance to basic issues such as education, employment and family background in selecting a suitable match for your son or daughter or for you. But, never exclude or avoid a good match, for trivial issues such as color, height or not owning a house property.
All our present relationships have occurred on their own without someone influencing them. Similarly the relationship of our parents, our own brothers and sisters are the gifts of god. But, the same god has given us the exclusive opportunity, to identify our right life partner. Remember, if you miss or misuse the opportunity, then you will be driven to choose someone without much choice and regret for it ever.
Think and take a right decision. I am looking forward to meet you in the Varan Thedum Peruvizha.
With love
Meera Nagarajan
Editor
More editor's pages
KM Matrimony Best Services –