Delhi Elections my musings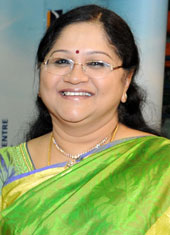 Dear All Greetings!
Aravind Kejariwal, nearly created a history in New Delhi, by winning the elections. From the level of an ordinary citizen, he went on to become an achiever. His actions not only draw the attention of people from India but also from the world.
Till a few days back, before the elections, everyone from the other parties, including our PM Narendhira Modi, roasted him with words. But, when he election results showed his winning trend, bowing to the verdict of the people, same Modi wished him respecting democratic principles. Unfortunately, such magnanimity is missing in Tamil Nadu.
Last week in Chennai, a program took place in support of Tamil language. The organizers invited speakers from every party without discrimination and all the invites agreed to participate in the function. The circulated invitation carried the names of all the invitees who accepted to participate in the function. But, MPs and MLAs from a particular party came up to the entry of the function hall, where the program held, saw the color posters of the leaders of other parties, who have agreed to participate in the function and returned back, without entering the hall and without informing any of the organizers. Unaware of this the organizers were announcing their names informing the people about their participation.
Let them not give respect to the organizers who do not belong to any party, let them not give respect to the people assembled there , who also voted for them, but, they at least should have some respect for the function arranged to honor the Tamil language. By not participating in the function they showed utmost disrespect to Tamil language that keeps all of us united and help us to survive. I am unable to comprehend how and where we lost our traditional Tamil culture in respecting others.
With love
Meera Nagarajan
Editor
More editor's pages
KM Matrimony Best Services –