Kalyanamalai Magazine – How we protect your interests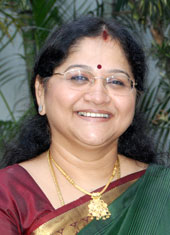 Dear All Greetings!
The biggest expectation of a marriage profile seeker is to find a suitable profile matching their education, employment or business and status. They don't mind performing that type of search within their closer circle, through advertisements or through Kalyanamalai magazine. Kalyanamalai is aware of the very basics of such search and helps the profile seekers all these years using its innovative ways.
The biggest plus point of Kalyanamalai Magazine is it is straight forward in its approach and all it do. Unlike other matrimonial websites that take the profile seekers into a vicious circle without actually showing the photo and profile details, Kalyanamalai magazine showcases all the details of the published profiles to the alliance seekers. At the same it exercises caution to ensure the published profile details reach only a genuine alliance seeker and not any one who may misuse it.
It provides all the details of a groom or bride along with photos to help the profile seekers, to find whether a profile matches their requirement. At the same time it takes enough precautions in providing the contact details of such profiles only to those who reach Kalyanamalai with a genuine marrying purpose. Thus, Kalyanamalai defeated the unscrupulous attempts of fun seekers and small time marriage brokers, while protecting the interests of legitimate profile seekers.
Kalyanamalai Magazine is a real boon to the genuine alliance seekers.
With love
Meera Nagarajan
Editor
More editor's pages
KM Matrimony Best Services –