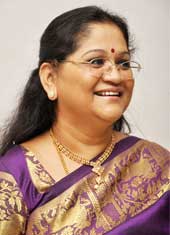 Dear All Greetings!
You are aware, for the first time in the history of Tamil Television, Kalyanamalai went all over the USA to conduct the SUN TV Kalyanamalai shooting program. The program held in six cities in the USA is being telecast now.
The growth of Kalyanamalai is not to be viewed as the growth of a private institution. In fact, the expansion in its services, primarily answered the marriage arranging requirements of our people living in various countries. Kalyanamalai had visited countries in the Gulf, Singapore and Malaysia to expand its services.
In the same way Kalyanamalai visited the USA during October - November 2013 and conducted shooting at various cities. As a follow-up action to our earlier visit now self and Mr.Mohan, Chairman of the group are in the USA visiting various states and cities. We have found not only the Indians living in the USA but also the American born Indian origin people need assistance in fixing their family marriage.
Most of the clients of Athithi, the wedding planning unit of Kalyanamalai, are from the USA. When the Indians living in India wanted Athithi to do the marriages in an up to date fashion, those living in the USA preferred to conduct their marriages with all the rituals in a conventional way.
The basic function of Kalyanamalai is very simple. It just will try to surpass the expectations of its client in providing the services. Just on pass your expectations and requirements to Kalyanamalai, it will whole heartedly give them a perfect shape to complete your expectations.
With love
Meera Nagarajan
Editor
More editor's pages
KM Matrimony Best Services –