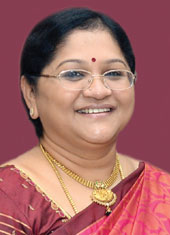 Dear All Greetings!
We are witnessing the most awaited changes all over India. The announced projects have started taking shape and we are witnessing a new good change.
Our new Prime Minister Sri Modi, is proved to be different and have his unique stamp on all he do. He has started the change by extending the invitation to all the SARC country leaders for the Oath taking ceremony despite the opposition and refused invite his own relatives and close friends. He did not yield to any external pressure and appointed only those whom he considered fit to work along with him. He commenced his work at 8.30 AM on the very next day and orchestrated for the good work of officers at the helm.
The commoner in India, who dreamt and waited long time for a change felt frustrated, driven to despair and lost all their energy in disappointment, have seen a morning star and a new hope. They wanted their hope to become brightened like a SUN and further want to see India standing heads up among the other nations. Before becoming the Prime Minister of India, Modi delivered an important speech suggesting every one of the 120 crore Indians to take a positive forward step. We are ever willing and ready to take 100 forward steps to reach the prime place that we had lost in the 67 years.
As an ordinary citizen let us shun our negative thoughts and join together with a positive energy. Let us stop fighting on trivial issues and contribute to the progress of the nation, with a staunch belief we will also progress with it. Let us not glorify our own basic duties instead let us try to give shape to them by our earnest thoughts and actions. As our beloved Abdul Kalam, the former President of India, suggested, let us strive to make India a Super Power in the year 2020.
With love
Meera Nagarajan
Editor
More editor's pages
KM Matrimony Best Services –