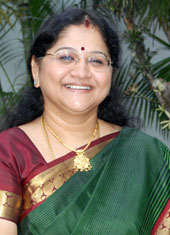 Dear All Greetings!
Among all the Tamil Months the month of Margazhi is considered as most auspicious. Especially, it brings enjoyable and refreshing moments for those live in Chennai.
The month of Margazhi which served the music and dance lovers with arranged music and dance festivals and the food lovers with tasty food at Sabha canteens, the earthly knowledge seekers with book fairs, the spiritual quests with a range of religious discourses and the young ones with the spirit of new year celebrations and made all of us to forget our day today worries and get immersed in doing the liking of our own has come to an end now and the month of Thai is going to come.
The Tamil month of Thai is significant to those waiting for marriage and those seeking a bride or groom. The parents who want to marry their son or daughter always believe in the old adage the month of Thai will usher new hope and newer happenings. Those who were already in search of a bride or groom and those who are about to begin always believe the month of Thai will bring them a suitable match.
Even those who had fixed up the marriage will wait for the month of Thai to buy new cloths and ornaments for the marriage. In that respect both Kalyanamalai and Athithi are waiting to serve those who are availing the services and willing to avail the services in a befitting way.
Happy Pongal Greetings to All.
With love
Meera Nagarajan
Editor
More editor's pages
KM Matrimony Best Services –