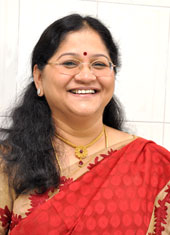 Dear All Greetings!
It is marriage everywhere. The tamil months Thai, Masi and Panguni are are always full with Muhurtham days. All the marriage halls are filled with the smell of flowers and the Nathaswaram music. Those engaged in providing marriage organizing and wedding planning services are very busy now.
It is refreshing to find the marriages of today are not just occupied with only rituals but also include music, dance and Aesthetics. Even the arrangements for the marriages are getting changed to the format of concept wedding, theme wedding and destination wedding in tone with the desire of the parents and convenience. Since most of the families adopted to small family norm or single child norm, the parents look forward to get all their desires fulfilled in the marriage of their lone daughter or son. Present day bride or groom also desire to design and include new concepts in their marriages. Such attitude also has contributed to changes in marriage concepts.
Athithi the wedding planner unit of Kalyanamalai had assisted a good number of such parents with a different out look in conducting their family marriage. Athith,i with its involvement, refined tastes and experience, assist the clients right from the booking of marriage hall, invitation design, bridal wear and jewels, bridal make-up, thamboolam bags, mouth watering tasty menu, and to the arranging of return gifts to the guests. It offers them an unique marriage experience.
We invite the parents, and the young ones who look forward to have a unique but beautiful marriage experience to visit the 'Kalyanamalai Kalyana Kondattam' exhibition organised by S2 Company. The show is to be held on March 15th and 16th at Chennai Trade Centre , Nandambakkam, Chennai. The exhibition is designed to give you an idea about fixing a marriage and organize it tastefully. The Kalyanamalai family will wait to receive you at the hall under the Chairmanship of Kalyanamalai Mohan.
Let me meet you all on March 15th and 16th at Chennai Trade Centre , Nandambakkam.
With love
Meera Nagarajan
Editor
More editor's pages
KM Matrimony Best Services –