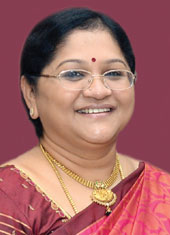 Dear All
Greetings!
I am happy to share with you the news with you about the crossing of yet another milestone by Kalyanamalai. Yes ! We are making elaborate arrangements to stage Kalyanamalai SUN TV shooting program in a grand-manner in the USA. The program scheduled from 18th October to 27th October will take place in six locations in the USA.
Recently I and Kalyanamalai Mohan had been to the USA for two weeks to make prior arrangements for the program. We visited all the six cities where the programs are planned and other places too.
During our travel and meeting the people two things impressed us most. Firstly, the Tamil diaspora, though live in an foreign country around 20000 KM away from India, continue to speak Tamil and practice Tamil culture without deviation. In-fact we observe them practicing it with more interest than us. Secondly, their faith in the institution of marriage and the family set up. The parents are particular about their children getting married on the right age. In the process they encourage both arranged and love marriages.
We have published full details about the Kalyanamalai SUN TV shooting in the USA in the book as well in the www.kmmatrimony.com website. Please inform the details to your relatives and friends living in the USA. Request them to be in touch with us and encourage them to participate in the Kalyanamalai programs in the USA.
Kalyanamalai program is slowly but steadily becoming a campaign to reckon with in the Tamil society. We seek your hearty and effective participation in driving this movement positively forward.
Please let us have it
With love
Meera Nagarajan
Editor
More editor's pages
KM Matrimony Best Services –