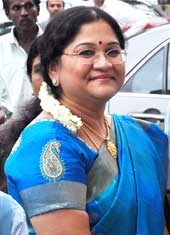 Dear All
Greetings!
Kalyanamalai concludes the marriages for its registered users. Athithi a unit of Kalyanamalai assists in fulfilling the dream of every parent in performing the marriage of their son or daughter perfectly. The wedding planning services of Athithi efficiently take all the responsibilities of parents right from the booking of a marriage hall to the reserving honeymoon flight tickets. The entity has a big team of veteran cooks, flower decoration specialists, event managers and others.
Some of the marriage related works Athithi undertake include
• Invitation designing, Printing & Distribution
•Purchasing of Jewellery – Gold, Silver & Diamonds & silk saree at a competitive price
• Arranging of Nadeswaram & Chenndai melam
• Services of well learned Purohits
• Flower and electrical decoration
• Nichyathartham Fruit Plates & Varisai Plates
• Return Gifts & Thamboolam Bags
Athithi will also make arrangements for travelling and guest care logistics and any other service that you may seek for.
Athithi wishes all the prospective brides and grooms at your home an immediate marriage with a life partner of their liking. Athithi is looking forward to take personal involvement in every aspect of your household marriage.
For those parents who look forward to have personal involvement in every aspect of a marriage Athithi offers customised service deals at competitive costs. Contact "Athithi to make your traditional wedding expectations into a dream wedding experience."
With love
Meera Nagarajan
Editor
More editor's pages
KM Matrimony Best Services –