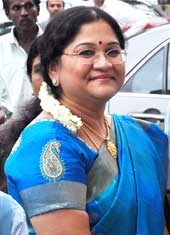 Dear All
Greetings!
At Kalyanamalai we are continually discussing about various problems and anxieties faced by the parents and their hesitation in fixing an alliance. We regularly talk about this with the parents and suggest them ways to make the alliance fixing uncomplicated. It is a painful and hurting fact that some of the parents continue to complicate the alliance fixing issues.
Of late, we have started conducting special meetings for Chevvai and Raghu, kethu dosham profiles from various communities at our office premises. The meetings were arranged to assist the dosham profiles to meet similar dosham profiles to find a suitable match and fix the marriage.
The attempt was appreciated by all the families who have participated in such events. But, a few of them with a heavy heart had mentioned, how some of the parents with insufficient knowledge on horoscope matching procedures discard the dosham profiles on their own instead of verifying them with qualified astrologers. They added, while such parents miss the good proposals due to their hasty act , also cause mental trauma to others.
Most of the parents prefer to select a bride or groom within their own community, sect, and sub-sect with a matching family status. They also look for the employment status, education, look and mental compatibility between the bride and groom. When every other mentioned matching criteria are fulfilled, if they try to throw away a bride or groom profile purely on dosham and horoscope matching grunds it will only result in more complications. Such an action even will come in the way of early arranging of a marriage.
On behalf of Kalyanamalai, I would request the parents not to take such decisions on their own which will come in the way of arranging a marriage quickly.
With love
Meera Nagarajan
Editor
More editor's pages
KM Matrimony Best Services –