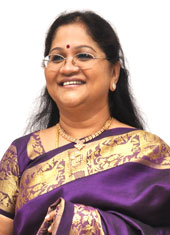 Dear All,
Greetings!
Recently I went on a pilgrimage to temples in and around Kumbakonam and Thanjavur. I took the opportunity to go to Pateeswaram Temple, where the flag mast and Nandhi of the temple said to have moved a little aside to enable Thenubureeswarar the deity of the temple to view the coming of child Thirugnana Sambandhan under the pearl canopy.
A religious discourse was taking place in the prakaram of the temple. A very thin attendance of only five devotees did not worry the preacher with good voice and excellent Tamil flow. He was narrating the story of "Manu Needhi Chozhan" who did not hesitate to kill his son under the wheels of his chariot in order to render justice to a cow that lost its calf due to the reckless chariot driving of his son. The cow pulled the strings of the bell hanged at the entry of his palace to draw the attention of the king and to get justice.
When the Chola King ran the chariot over his son, the Dharma Devata stopped the course of action, blessed the king and made his son and the dead calf to come alive. When I heard the discourse I just could not resist comparing the mute and passive response of the same Dharma Devatha under the present circumstances.
A fully drunk 17 year old boy who over powered Nirbhaya, removed her clothes, raped her repeatedly, beat her brutally and finally threw her on the road is about to escape using holes in the law. Being a minor by age under the purview of the law he is about to circumvent it and escape . The same Dharma Devatha remains a mute spectator without bothering about the heartburn of Nirbhaya's parents.
Sruthi a seven year old girl fell through a big hole in the bus she travelled, run over by it and died. Yet another incident to showcase the gaping breach in our society and law. The Dharma Devatha is a mute spectator in this case too and is yet to react.
When hardly few of us care and ready to listen to the story of Manu Needhi Chozhan and how swiftly the Dharma Devatha acted, the next best alternative available for us is to use the Manu Needhi Chozhan story as a saree design and have the satisfaction of wearing it. Unless the society wakes up to discard its patience, Dharma Devatha will continue to remain in sleep unperturbed.
With love
Meera Nagarajan
Editor
More editor's pages
KM Matrimony Best Services –