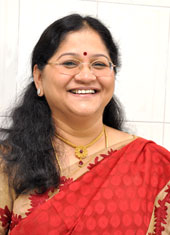 Dear All Greetings!
The number of remarriages are growing up every year. This is certainly worrying me and I have talked about it on Kalyanamalai platform. A few years back, dowry, the repressive mentality of males and violence were the causes for the divorces, but the problems are different now. For a better understanding on the crux of the problem let me share about the two families we met at Kalyanamalai office. The first was an industrialist family from Salem owning around 500 to 600 crores worth of properties and their divorced daughter owns around 200 crores worth of assets. I was not able to believe that the beautiful and calm looking girl was divorced.
She married a groom from another richest family and that became the issue in the divorce. The girl after a certain period of time could not tolerate the growing ego problem and constant mental torture of her husband about the family status and opted for a divorce. The ground for divorce still baffles me and I am yet to compromise why money became an issue in a marriage where it is in plenty. Initially it was estrangement and then divorce.
In another family the father nearly spent all his lifetime savings in completing the marriage of his only daughter. He did not enjoy that peace of mind even for six months and it became hell for him. Yes. The groom suffered a problem during his younger years and that lead to his masculine disability. His parents who were aware of the problem, suppressed it and married him. The girl with shattered dreams and subjected to unneeded mental trauma is now at the home of her father.
Whom we can blame for all these divorces? In the past we did not have proper education, money and were maintaining marriage as a trade. Now everyone is an engineer, doctor, post-graduate and above all have property and good cash balance. What could be done if we choose to do it?
I remember one of the famous writings of Bharathiyar 'when the educated does the fraud he will become a sinner and destroyed'. That is what is happening now and it will continue to happen.
Those who look at love and affection as inner meanings of a marriage and plan their lives accordingly, will alone know how gratifying such life is.
With love
Meera Nagarajan
Editor
More editor's pages
KM Matrimony Best Services –