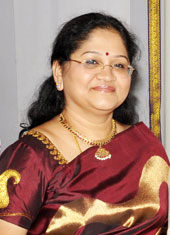 Dear All
Greetings!
Last week I travelled with my family by train to Sencottah. Since we booked the tickets using online, we only got the available births at various places in the compartment. With great difficulty we managed to get a bay in the 2nd A/C compartment. The other four members of the family (a woman and three men) decided to occupy the other allocated births.
After the night dinner, when they reached their birth to sleep they found that unknown persons had occupied all the four births. It was an unexpected sight in a 2nd A/C compartment, normally used by the educated and socially cultured people. When we tried to wake up them, we found them in fully drunk condition and they did not respond to our attempts. Finally, with the help of TTR we sent the drunkards to their allotted births and changed the beds before occupying the births.
We got down at Sencotta railway station to reach Kutralam and spend two days with the family happily. The full flow of water in the falls combined with seasonal rains fascinated all of us and we thought to spend two days happily.
When we went to Kutralam falls to enjoy the full flow of water, we found a good number of drunkards in inebriated condition, shouting and creating nuisance thus spoiling the beauty of the nature. They were so drunk to get any benefit out of the herbal power rich water falls. Their drunkard actions made us dejected, drove the other tourists and nature lovers away from the place.
It is a sad fact that these drunkards by their mindless activities always put the others into lot of inconvenience. Is there any solution for it?
If the government says that it feels proud of TASMAC crossing its sales target at Kutralam, with whom the innocent members of the public will discuss the humiliation he/she suffered at Kutralam. Is it possible for every others who don't drink to stay at home without going to places to avoid this drunkard menace?
As long as the drunkards continue to misbehave and put the women, children and the old in an uncomfortable condition, the society should feel ashamed of its claim that it is stable and strong.
With love
Meera Nagarajan
Editor
More editor's pages
KM Matrimony Best Services –