Attractive artificial jewelry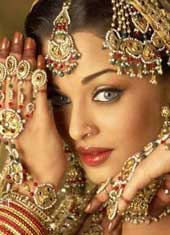 All women are interested in jewelry; there cannot be a second opinion. But, today, considering the very high cost of ornamental gold, original jewelry has become a thing of the past for many. But jewelry, studded with artificial stones that look as attractive and shiny as original gold jewelry, pearl-studded artificial jewelry, Zaveri jewelry, jute jewelry, shell jewelry, beads, metal jewelry etc. are in high demand today. Pendants come in the figures of fish, deer, parrot, peacock, swan, owl, frog, elephant etc. Hairpins, brooches, key chains, earrings are also in high demand.
Figural jewelry in designs depicting fishes, tambur, temple-car, violin, elephant's head, danseuses etc. is the favorite of college students. Brooches that come in the designs of fruits, unripe fruits, flowers, leaves, flower bunches etc. have very good response among women with taste. Necklaces and earrings made of wood, stone, ivory, pebble etc. are very popular among college going girls.
What is the reason for the craze for artificial jewelry? Affordable cost and new designs in matching colors that go well with the color of the dress are the main reasons for its popularity. Even ordinary looking girls look attractive and modern with this jewelry. When a woman wears gold jewelry while going out, she'll surely have a feeling of insecurity. But artificial jewelry gives no tension and instills a feeling of freedom, say young women. Women show lot of interest in wearing artificial jewelry while attending parties. Also, artificial jewelry goes well with saris or churidars with pearl-work, chamki or mirror work or embroidery rendering a gorgeous look. Manufacturers and dealers of artificial jewelry say that there can never be a setback in this field as the demand will always be there and rising even.
Traditional jewelry studded with pearls, Kundan stones and American diamond, meant for brides has also an equal demand. Today, women have learned how to make artificial jewelry at home itself and are earning working from home. Orders can be placed and they make jewelry as per the buyer's taste and requirements.
They say that dresses play an equal role in the looks of a woman, but today, even jewels play an equally important role in accentuating the looks of a woman!